About Mears Family Funeral Directors Lewisham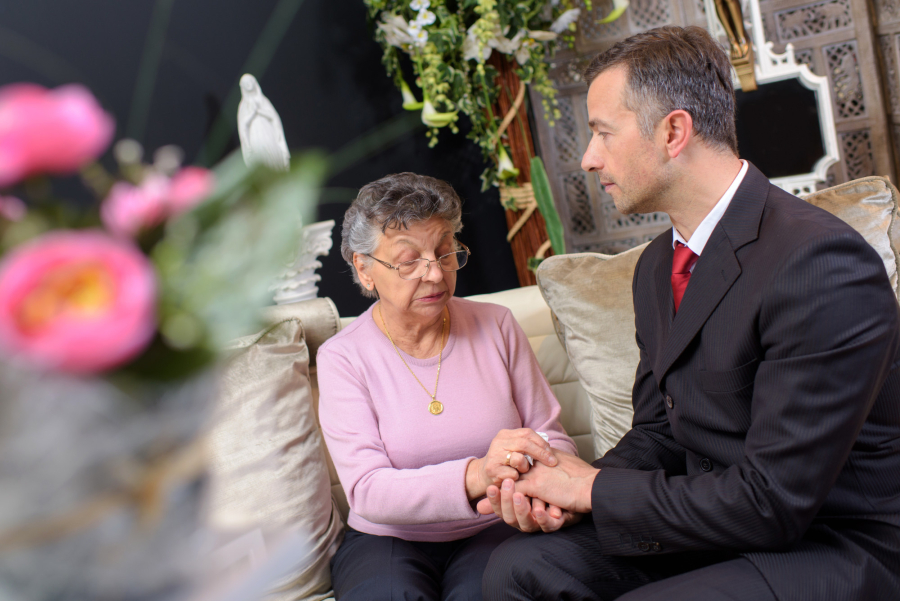 Funerals have undergone a huge change in the past few years. More traditional methods have given way to new, lower-cost and environmentally friendly ways to say goodbye to friends and family. Yet when the time comes to organise a funeral, do you know the benefits a local, independent director can bring? If not, then we can help explain it. Read on as we discuss why you should choose our funeral directors for your own funeral or that of a loved one.
Transparent Pricing
At our funeral home, we understand that finances are the last things you want to deal with during the grieving process. Yet they are an unavoidable part of the process. In our experience, we have learnt that the best way to approach this is with easy-to-understand, transparent pricing. Not all funeral directors have the same pricing.

By checking out our list, you can compare prices between different providers. Some of our packages can start from as little as £2,500 per funeral.

All the geographical areas we cover have their own price lists for different funeral services. You can find them on our website in easy-to-read formats here. Should you have any queries, do not hesitate to contact us.
A Wide Range of Plans
Planning ahead for your own funeral has a number of advantages. Not only are you locking in current rates, but you are also taking the onus off family and friends. This can provide comfort at a time when they will need it most and provides you with peace of mind.

Any payments you make will also be protected by the Golden Charter, which is registered with the Funeral Planning Authority. The money you pay goes into their trust, which is managed and paid out when funeral directors need it. Your money is safeguarded as a result.

All our Independent Way funeral plans cover the following areas. This means your loved ones will not need to worry about funding them when you pass.
Collection and transport to our premises
Care of the deceased
Assistance with certification and registration of death
Funeral vehicles and staff
Coffin or casket
Other professional services
There are also several funeral expenses that are beyond our control, which will be paid to third parties at the time of death. They can include grave plots, memorials, and tributes. Click here to see the full range of benefits included in your plan.
Funeral Options
We understand that a funeral should be an individual event. Each person lives a unique life and their passing should mirror this. We have several ways funerals can adapt to suit the needs of yourself or your family and friends.
Burial and Cremation
Choosing between burial or cremation is one of the main considerations that need addressing. Both have quite specific requirements, mainly regarding land plots and paperwork. For example, cremation requires the completion of many forms before arrangements can be made.
Green Funerals
Green funerals are becoming increasingly popular. They have a reduced carbon footprint and use fewer raw materials. If this is something you desire, we have experience in arranging green funerals and can advise on the best methods.
Dressing and Viewing
Dressing and viewing can use the deceased's own clothing or we can provide gowns. Some consultation regarding material types must take place, as some may be prohibited for cremation.

We also can facilitate cultural considerations such as the family's need to wash or dress the deceased.
Coffins and Caskets
A wide range of caskets and coffins are available from our funeral directors. From colourful modern choices to traditional woods, we are sure to have something to suit everyone in a wide range of price options.
Cortege
Cortege is the name given to the funeral vehicle and how the deceased will travel from the chapel of rest to the cemetery or crematorium. From horse-drawn carriages to limousines, we can find what you need.
Music and Readings
The music and readings at a funeral can be among the most personal aspects. With the advent of technology, it is easier than ever to get what you want. Whether you want traditional hymns or popular music, we can arrange it with you.
Easy to Arrange Service
Through years of experience, we have managed to simplify the process of planning a funeral. In doing so, you have more room to grieve and spend time with friends and family. As independent, local funeral directors we can offer more personalised service than larger corporate chains.

When you have custom requirements, we can help to arrange them. Even our easy-to-understand pricing methods can allow you to tailor the overall package to your needs. For more straightforward funerals, you can choose fixed-price packages where everything is already arranged.

We can also help you with a lot of the required documentation and processes. Many people need help and assistance regarding who can register a death and how it takes place. Most of these will be conducted by a relative at the local office.

This should take place within five days of the death and you do need some items of documentation. Our full guide on what you will need can be found here.
Mears Funeral Directors
When the time comes for funeral planning, a stress-free and easily facilitated service is imperative. Whether you are planning your own funeral or organising one for family members, choose funeral directors that understand your needs. Mears Family Funerals is a Lewisham funeral director also operating in surrounding areas. We can help make the whole process easier. Click here to contact one of our team and speak to a representative from your local branch.


Call us on 020 8314 0995 to discuss how our funeral services can support you.