Mears Family Funerals
Welcome to our local family-owned independent funeral directors, where we understand that saying goodbye to a loved one is a deeply personal and emotional experience. We are honoured to be trusted with the responsibility of providing compassionate and professional funeral services to our community during their time of need.
Funeral directing has been a Mears family tradition for generations. Both my grandfathers were renowned London Funeral Directors, one based in Westminster and the other in and around the Clapham area. Both of my parents were also in the profession, owning and operating Mears & Cotterill Funeral Directors in Wandsworth prior to their retirement. Now my son Peter, my nephew Chris and I are keeping it in the family through Mears Family Funerals.
At Mears Family Funerals we are more than just a business; we are a family dedicated to supporting families with the utmost care, respect, and attention to detail. We understand that every individual is unique, and we strive to create personalised and meaningful farewell ceremonies that reflect the life and personality of your loved one.
Our knowledgeable and compassionate team is here to guide you through every step of the funeral planning process. We believe in taking the time to listen to your wishes, preferences, and needs, ensuring that we fulfil your family's specific requests. Whether you choose a traditional funeral service, a cremation ceremony, or a memorial gathering, we are here to provide you with the support and guidance you require.
As a local independent funeral home, we are proud to be an integral part of our community. We have built strong relationships with local clergy, crematoriums and cemeteries, and other service providers, allowing us to facilitate all necessary arrangements seamlessly. Our goal is to alleviate the burden, providing you with peace of mind and the space to grieve and remember your loved one.
In addition to our professional expertise, we believe in the importance of affordability and transparency. We offer a range of funeral options to suit various budgets, ensuring that everyone can access dignified and meaningful services without financial strain. Our commitment to transparent pricing means that you will know exactly what to expect, with no hidden costs or surprises.
At Mears Family Funerals, we recognise that grief does not end with the funeral service. We offer ongoing support and resources to help you navigate the grieving process, connecting you with local support groups and counselling services. We understand that healing takes time, and we are here to walk alongside you every step of the way.
Thank you for considering Mears Family Funerals during this difficult time. My team and I stand ready to serve you, your family and the memory of your loved one. We are here to honour your loved one's life, celebrate their legacy, and provide comfort and support to you and your family. Please reach out to us for any questions or assistance you may need.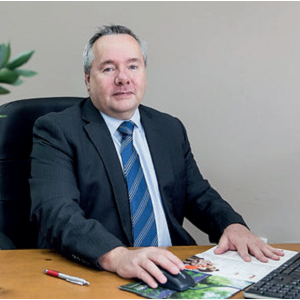 Steven Mears DipFD
Founder & Group CEO
See our 100's of reviews and leave your own