The Hearse is the vehicle that carries the coffin to the crematorium or cemetery. Mourners are not able to travel in the hearse. Our new "2020" fleet is of Hybrid type and custom made for Funeral processions. See the handover of our new fleet here.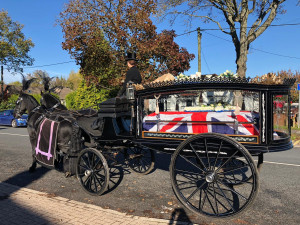 The provision of our hearse and one limousine is included in each of our fixed price funerals. Most clients opt for our own fleets but other choices are available including a Rolls Royce hearse, a horse-drawn carriage or even a motorcycle hearse. A supplement is payable for these options.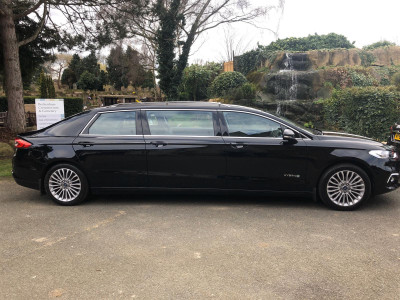 Limousines
To carry mourners to and from the funeral, we offer a range of limousines, each able to accommodate up to six people.

You may request as many limousines as you wish depending on the size of your funeral party. One limousine is included in the price of all our traditional Funerals and also our lowest fixed price funeral.
Cortege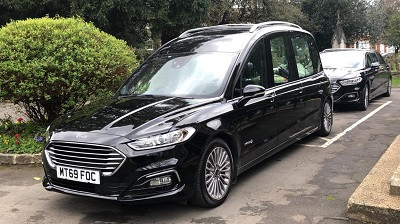 "Cortege" is the name for the procession of funeral vehicles, typically headed by the hearse. You can opt for a direct route from our Chapel of Rest to the crematorium or cemetery or you may arrange to travel via a nominated address, perhaps a relative's house that forms a convenient meeting point for mourners to congregate.