All Your Needs In One Place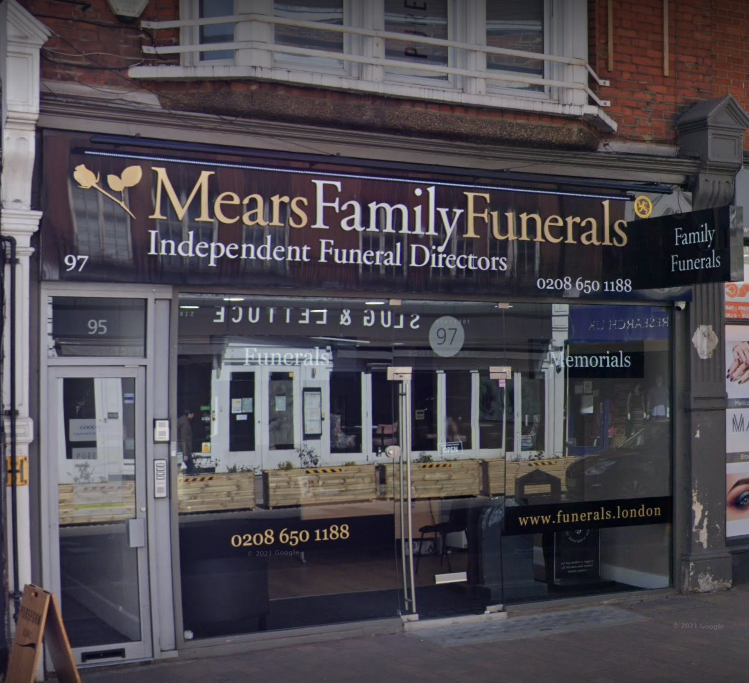 Hundreds Of Satisfied Families. 
"A big Thank you to all the staff of Mears Family Funerals Beckenham. They made this very sad time a little bit easier with their personal and caring service! I've never arranged a funeral online before but, with phone calls and emails they made it very easy to arrange.
I would recommend them to anyone! Thank you again."
Full-Service Funeral Home Services with a Personal Touch
Call us now for questions or an instant quote:
Honour Your Loved Ones Exactly As You Wish
Mears Family Funerals is proud to serve Beckenham and the surrounding areas from our Beckenham Branch located on the High Street.
Professional and friendly Brenda Sullivan is the branch manager in charge of funerals, memorials and repatriation.
The loss of a loved one can leave you with a lot of unanswered questions, feelings of stress and anxiety and grief that makes events difficult to handle. Experienced Brenda and her team of funeral arrangers will guide you through the aspects of the funeral service with compassion, dignity and respect. From casket choices to funeral flowers, we will provide individualised funeral services designed to meet the needs of each family.
Our honest service and commitment to excellence have served our customers well, and you can rest assured that we can assist you in your time of need.
97 Beckenham High Street
Beckenham
But a website can only do so much. Whenever you are ready, Brenda is available in person to answer your questions and guide you through our services.
| | |
| --- | --- |
| Google and Facebook | From our website |