Sterling Silver & Gold Pendants
These pieces are available in Nickel-free 925 Sterling Silver, 10k Yellow and 10k White Gold. Each piece includes an 18″ box chain. Larger 20″, 22″ and 24″ chains are available, along with a thick 18″, 20″, 22″ and 24″ option. All pieces include a fingerprint. All pendants come with a brushed rear.
Custom engraving, authentic signature or laser etched photo are also available on rear of all pieces.
Silver Indented Teardrop
£149.00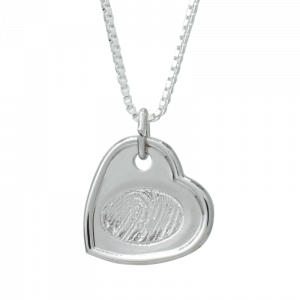 Silver Indented Heart
£149.00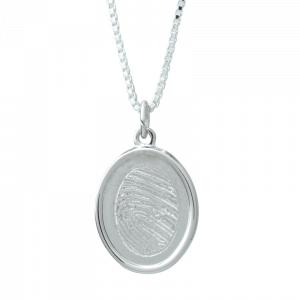 Silver Indented Oval
£149.00