WHY CHOOSE A DIRECT CREMATION PLAN?
Plan ahead for complete peace of mind.

A direct cremation is 68% cheaper than the national average for a crematorium funeral, (Source: SunLife Cost of Dying Report 2018), and some £400 less than even our most basic attended funeral service.

One cost - no fuss - no worries - get on with living!
For Only £1499.00 we will :-
Transfer the Plan Holder into our care from a Hospital, Coroners or another Funeral Director wherever you are in the United Kingdom
Pay Doctors fees for the cremation certificates or if not required refund the amount of £164.00 to the relatives arranging the Direct Cremation.
Provide care at one of our own Care Centres.

Prepare the body for the coffin in a respectful and dignified manner.

Provide a quality English style coffin with handles and engraved name plate.
Transfer to our preferred partner Crematorium.
Provide telephone and/or email support to relatives completing the required paperwork.
Give advice and help if a DSS claim is to be made, (funds will be refunded if successful). 
Return the cremated remains to any address in the UK within twenty-one days of the cremation or earlier for an additional cost.
If preferred we will scatter the ashes in the Garden of Rest and, if required, let any representatives or relatives know the final resting place.
Cost below includes the Plan Arrangement Fee of £250.00
Please note - Doctors fees for the paperwork to allow some cremations to proceed are included in our Direct Cremation Plan, they are £164.00. They are usually not payable if the death has been reported to the local Coroner and if this is the case then we will refund the funds to the family/person arranging the cremation.

Although visitors are welcome at any of our branches we can email or post all paperwork and we will provide full support to ensure that you are able to complete necessary forms accurately and quickly. We will pre-fill most for you leaving just a few signatures.

You can pay in full or we offer monthly payment plans:-
Contact us on 0203-455-0305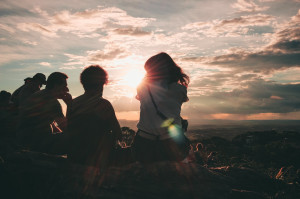 Planning ahead gives you complete peace of mind and locks in the price of your Direct Cremation today.

Recording your wishes, allowing you to relax knowing that the burden or arranging and paying for your funeral has been lifted from your family or representatives.

Any other wishes you may have can be recorded on the plan and revealed when the arrangements are being made.
A simple arrangement for individual circumstances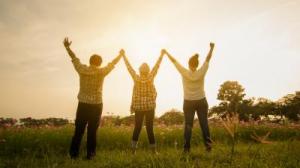 A Direct Cremation is a modern service without the usual black hearse and somber mourners. Leaving family members to celebrate their loved ones life at a time and place to suit.

Perhaps in a special place or at a significant time of year. The possibilities are endless.

Once your Plan is in place you can get on with your life with the comfort of knowing you have your wishes recorded and the burden of arrangements have been removed from your family or representative.
Either give us a call on 020 8520 4999 or send an email via our contact us page