Eltham (Falconwood) Cemetery
Gothic Style Lawn Memorial 
Eltham Cemetery Section G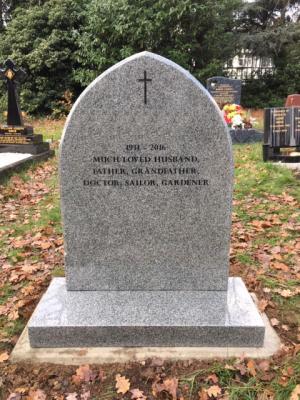 This karin grey lawn memorial shows the timeless gothic style top with a simple cross in black. The memorial is installed using a Namm approved ground anchor system for safety and to comply with the cemetery regulations.
Kuppam Green Round Front Full Memorial
Eltham Cemetery Section I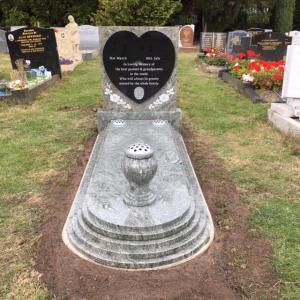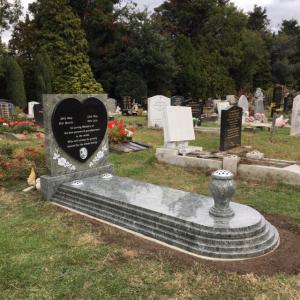 This memorial is a mix of our NM-109 headstone with black granite heart panel set onto the kerb surround of our NM-141. The beautiful steps & curves of this memorial are finished off with a round vase.
Black Granite Full Kerb Memorial With Coverslab
Eltham Cemetery Section D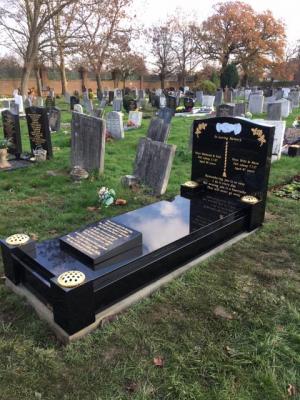 Here we have a black granite full kerb memorial with vase posts to four corners and a wedge tablet set onto the coverslab, the wedge shape of the tablet will ensure the longevity of the gold letters to the tablet.
Back to Installations