Secure Fitting Of Your Memorial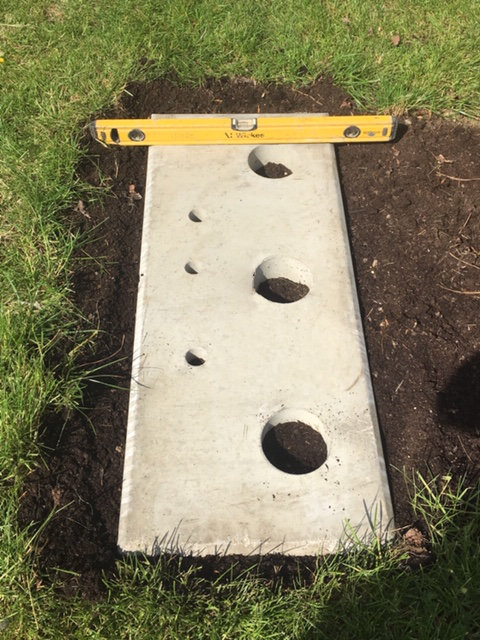 Our precast reinforced concrete foundation is dug in and set to ground level.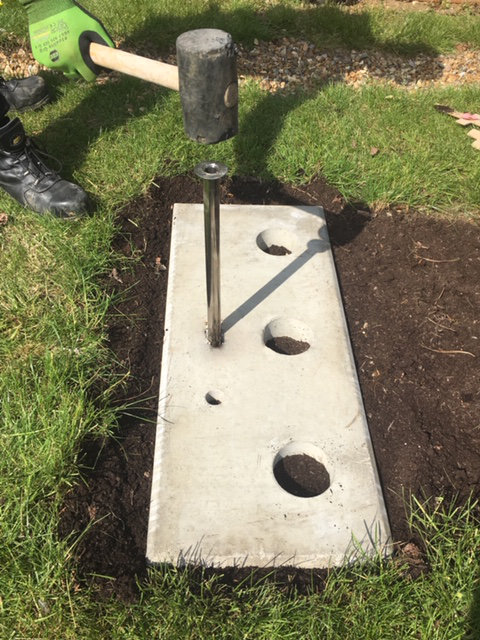 Stainless steel ground anchor tube is inserted into the foundation and hammered down.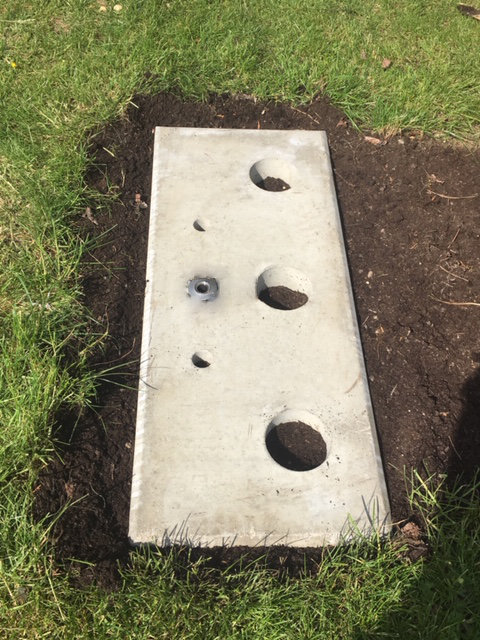 The tube is now full inserted and flush with the foundation.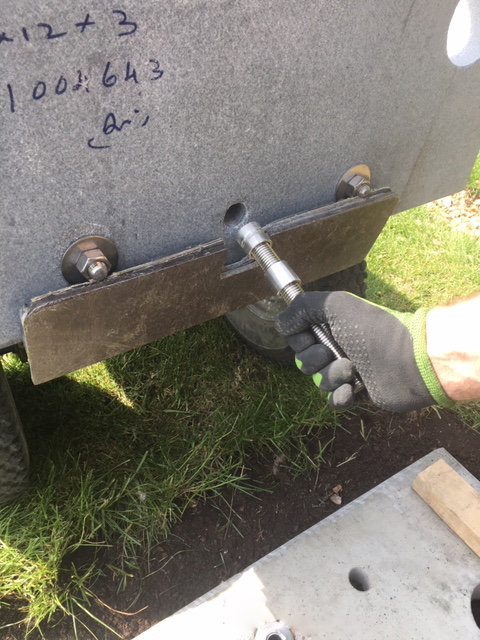 Here you can see the peg ready to insert into the memorial base.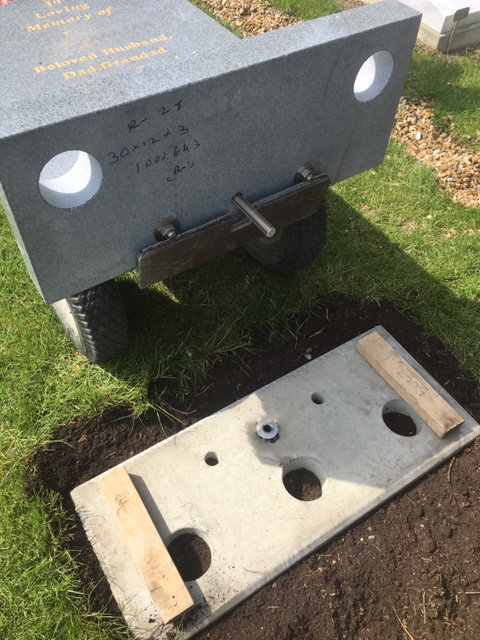 The anchor peg shown inserted into the memorial base, wooden skids down
ready for the memorial to be offered up.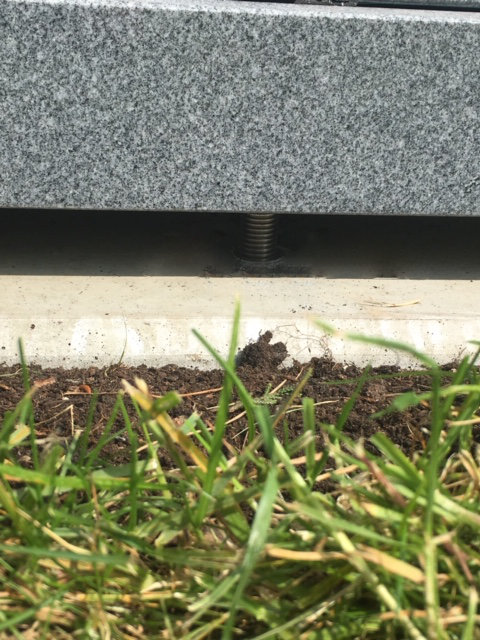 This shows the peg from the memorial base now inserted into the anchor tube.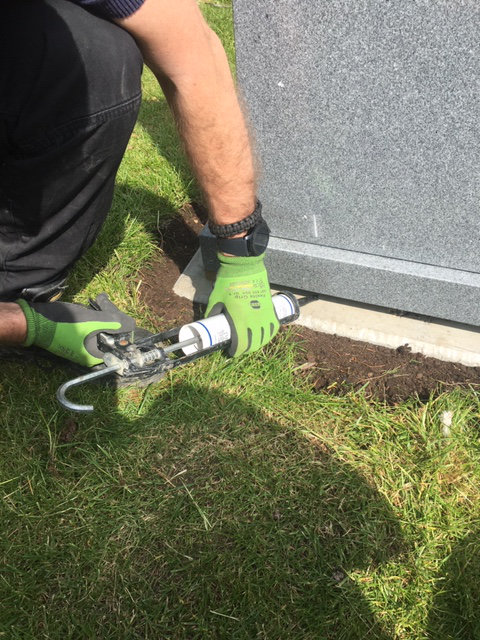 Stone bond adhesive has now been applied to either side of the memorial
and a spacer inserted to allow removal if required at a later date. Skids are now removed and memorial is lowered into the adhesive.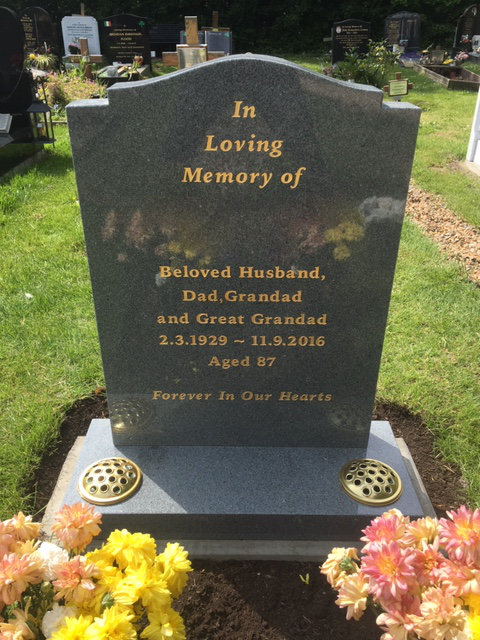 Memorial now completed and fitted to NAMM & BRAMM standards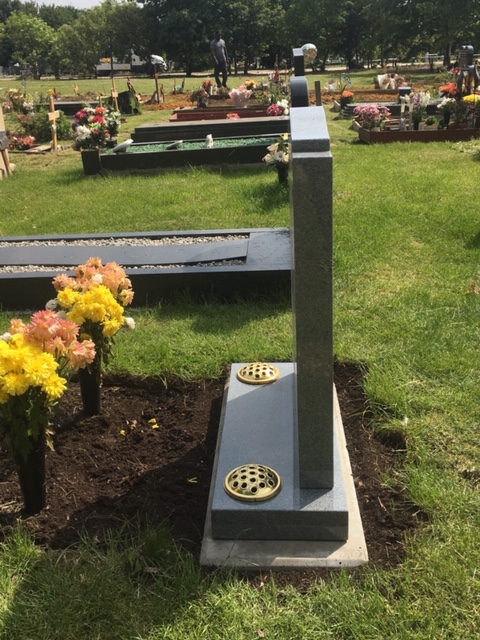 Side view of completed memorial
Consult our 100's of review and leave your own