Our Memorial Bolting System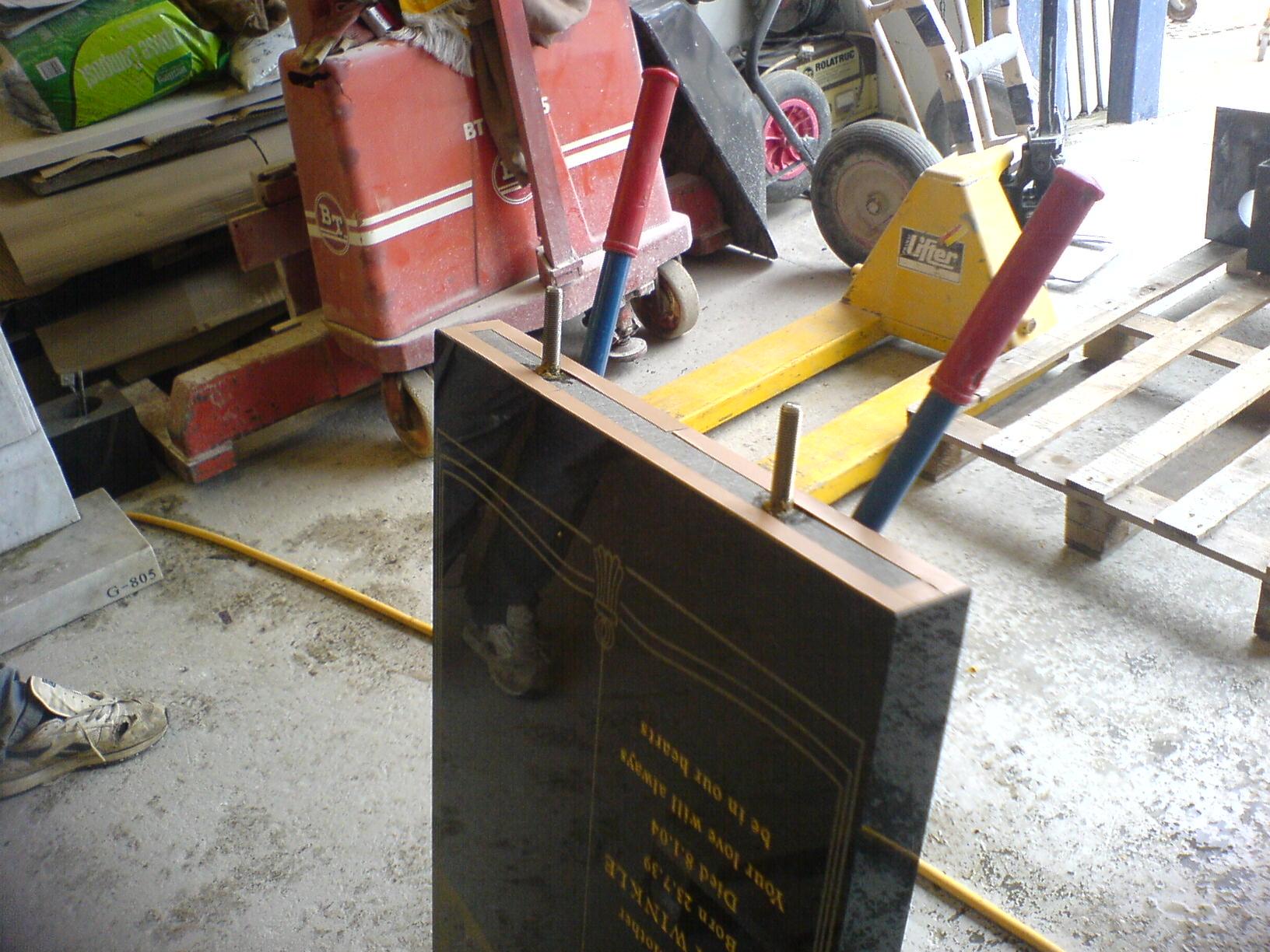 After the lettering and any design have been applied, the headstone is placed upside down on the trolley. Stainless steel threaded dowels, 150mm x 16mm, are set into the fixing holes with specialist resin. Spacer tape then applied to the edge of the headstone.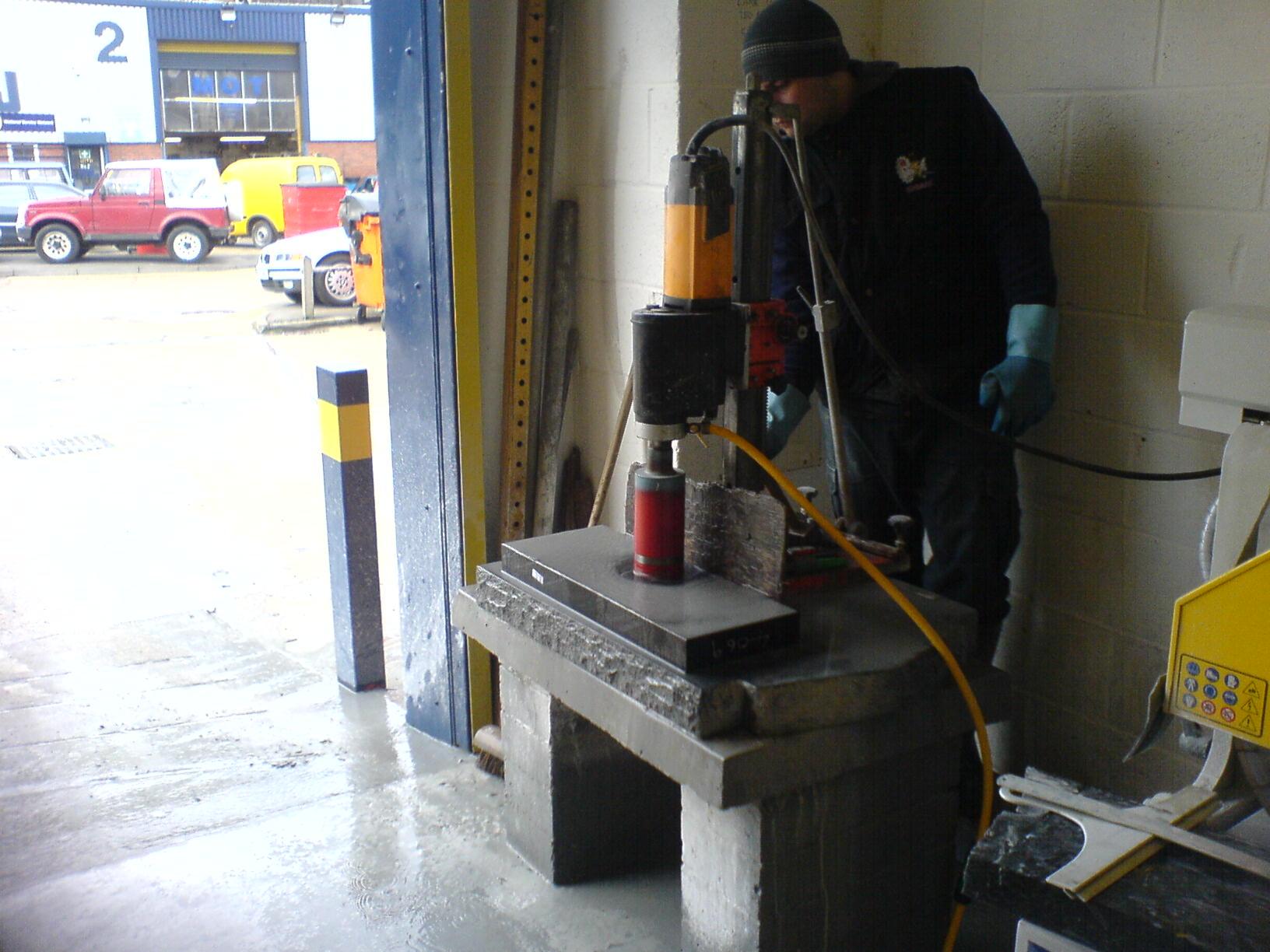 Bases are prepared for flower containers and anchor holes by diamond coring with the appropriate size core drill.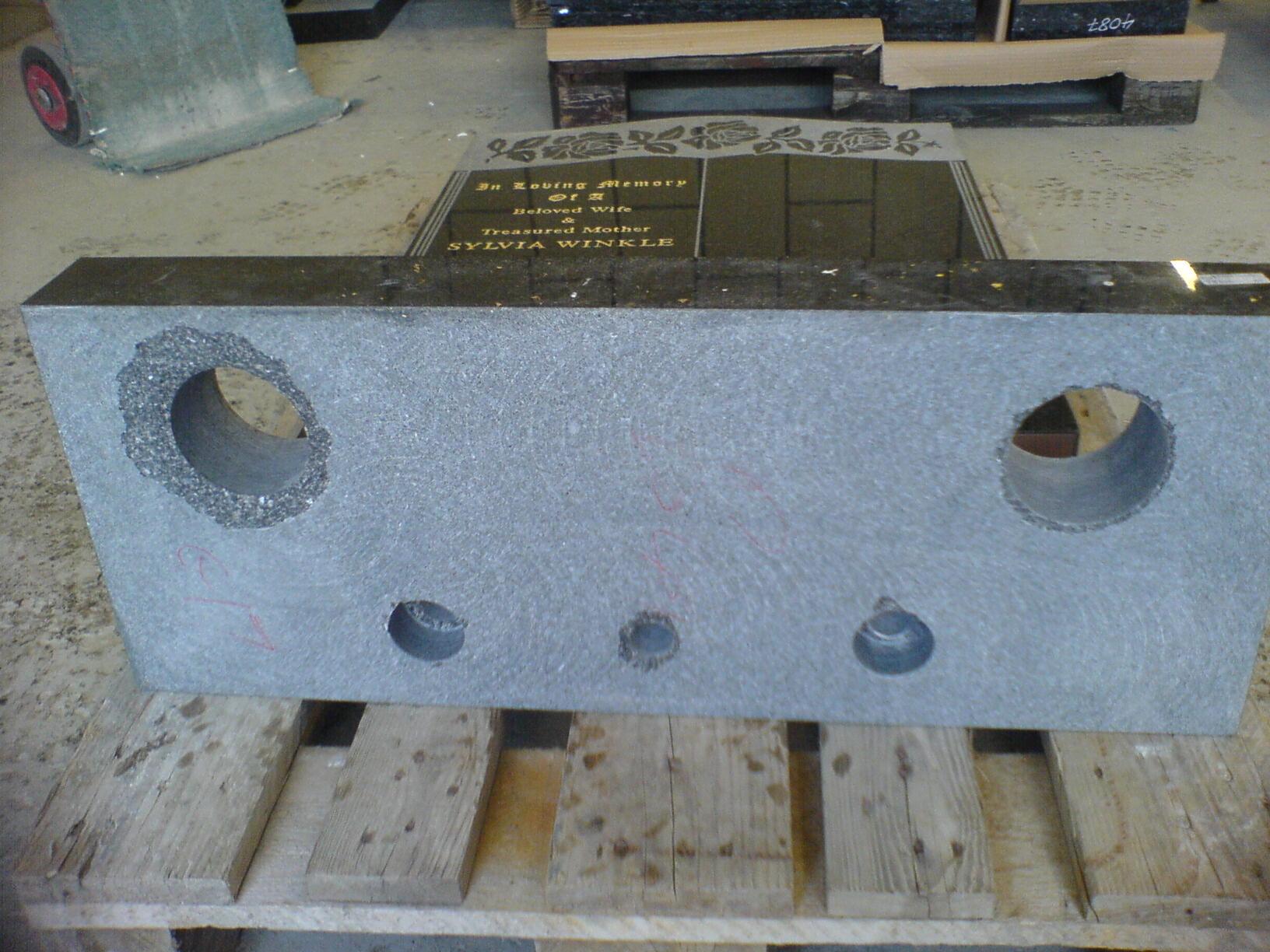 This base has been prepared with two 90mm holes for flower containers a 28mm centre hole for our NAMM approved ground anchor system. Left and right of centre hole are two 20mm holes to allow the dowels through and a 50mm rebated hole to allow for the washer and nut.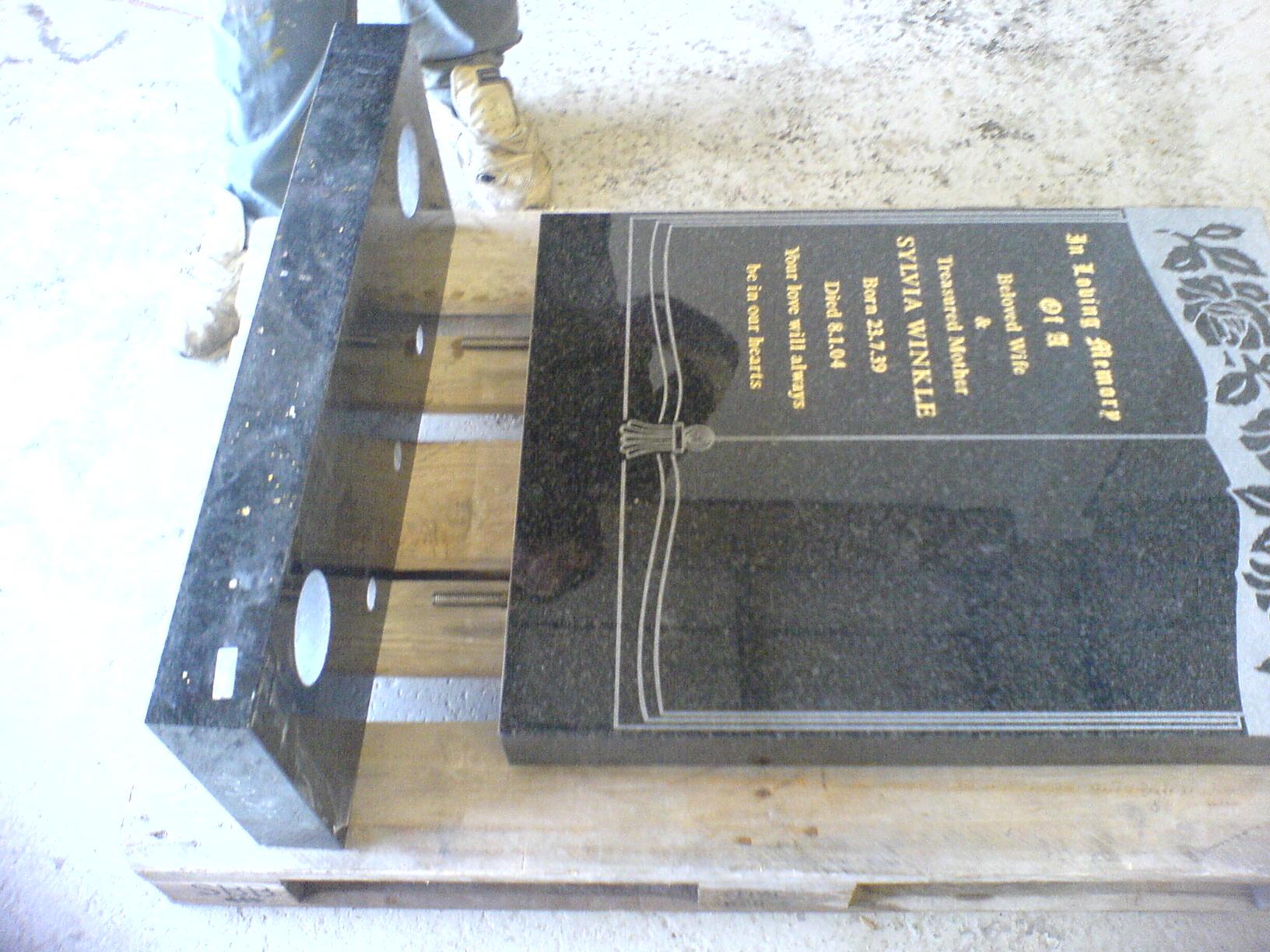 The headstone is set in position and the base offered up.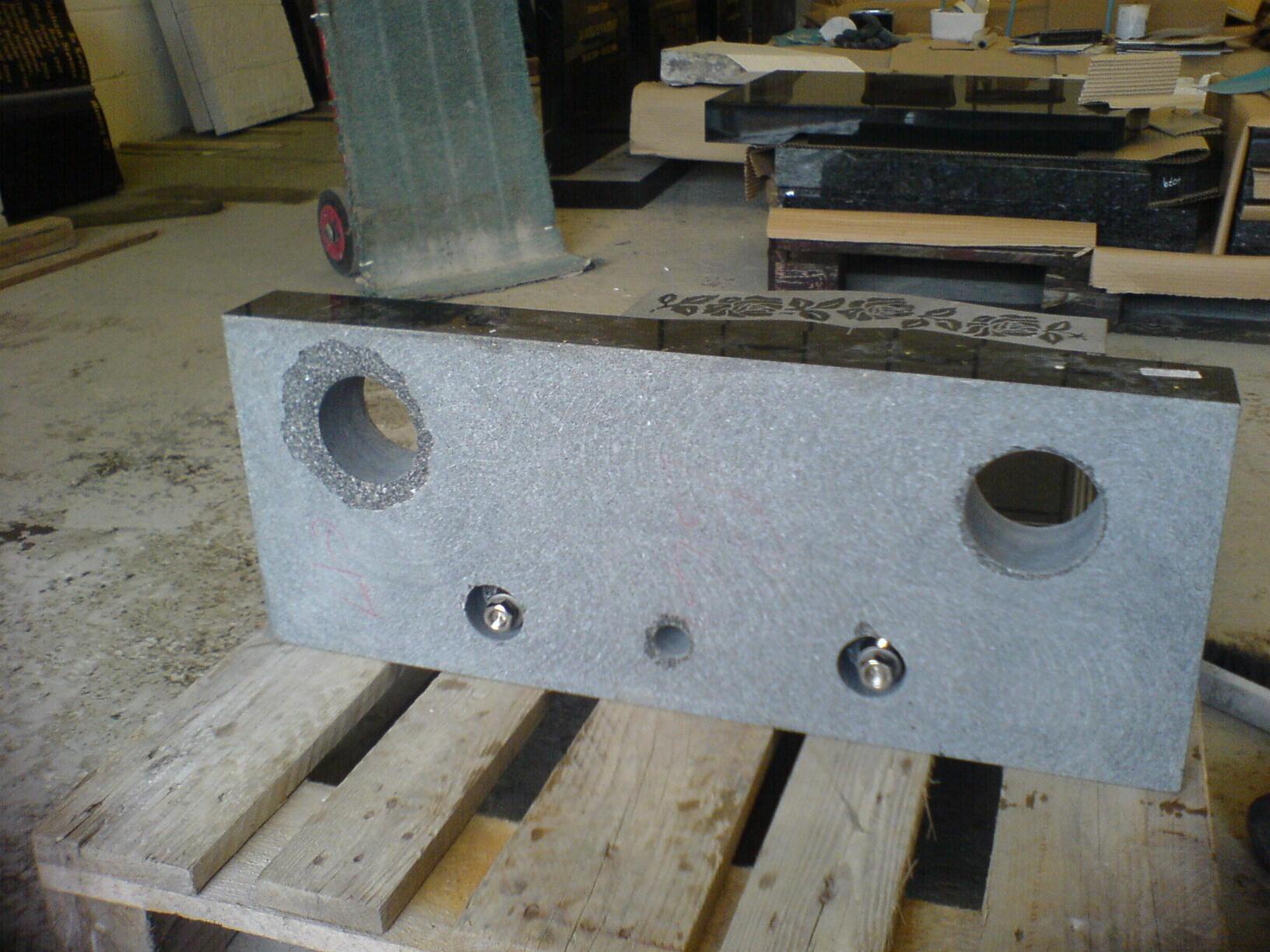 With the base now in position the nuts and washers are added.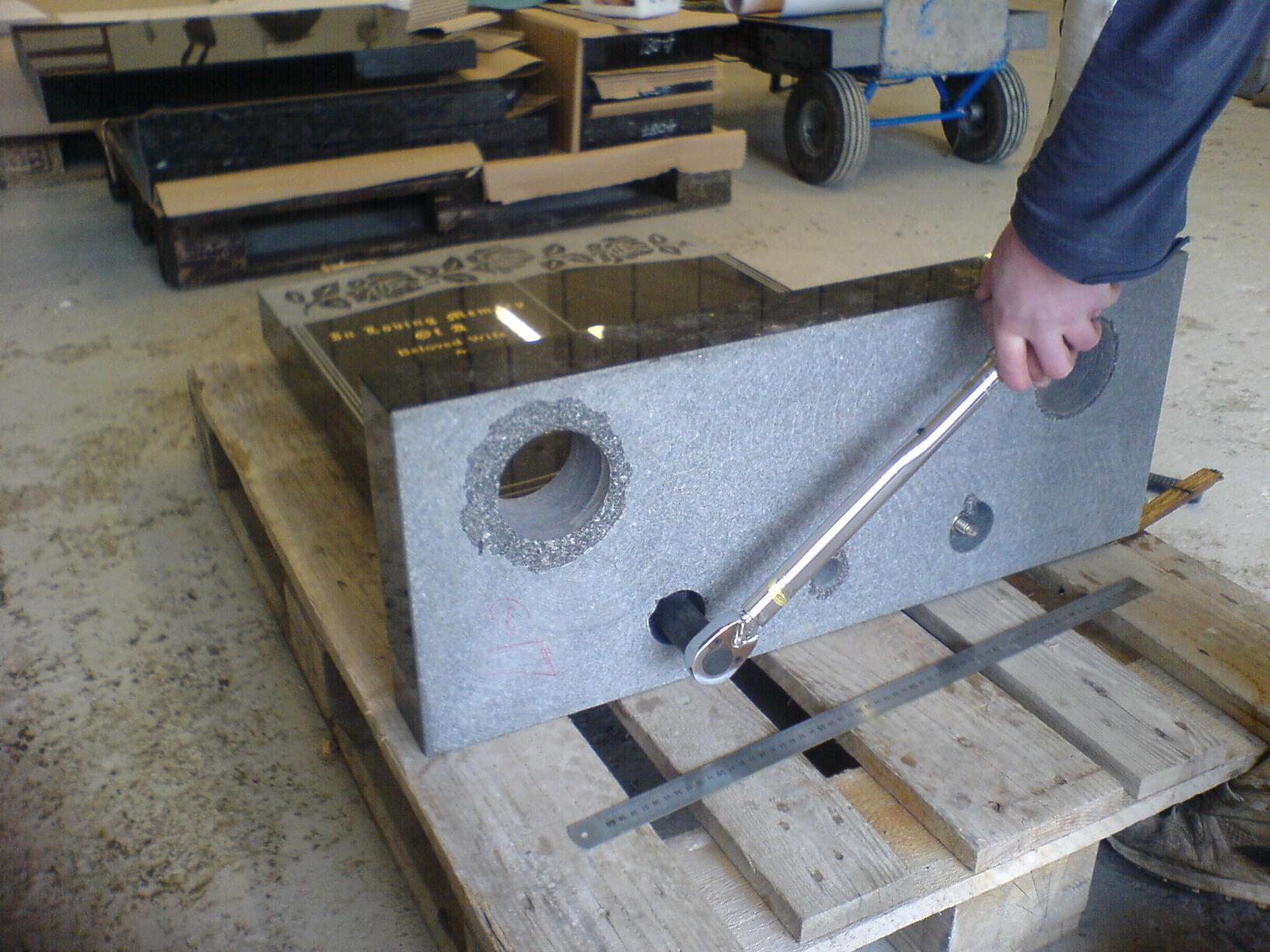 The nuts are now torqued to 65lb/ft for a secure cement free fixing.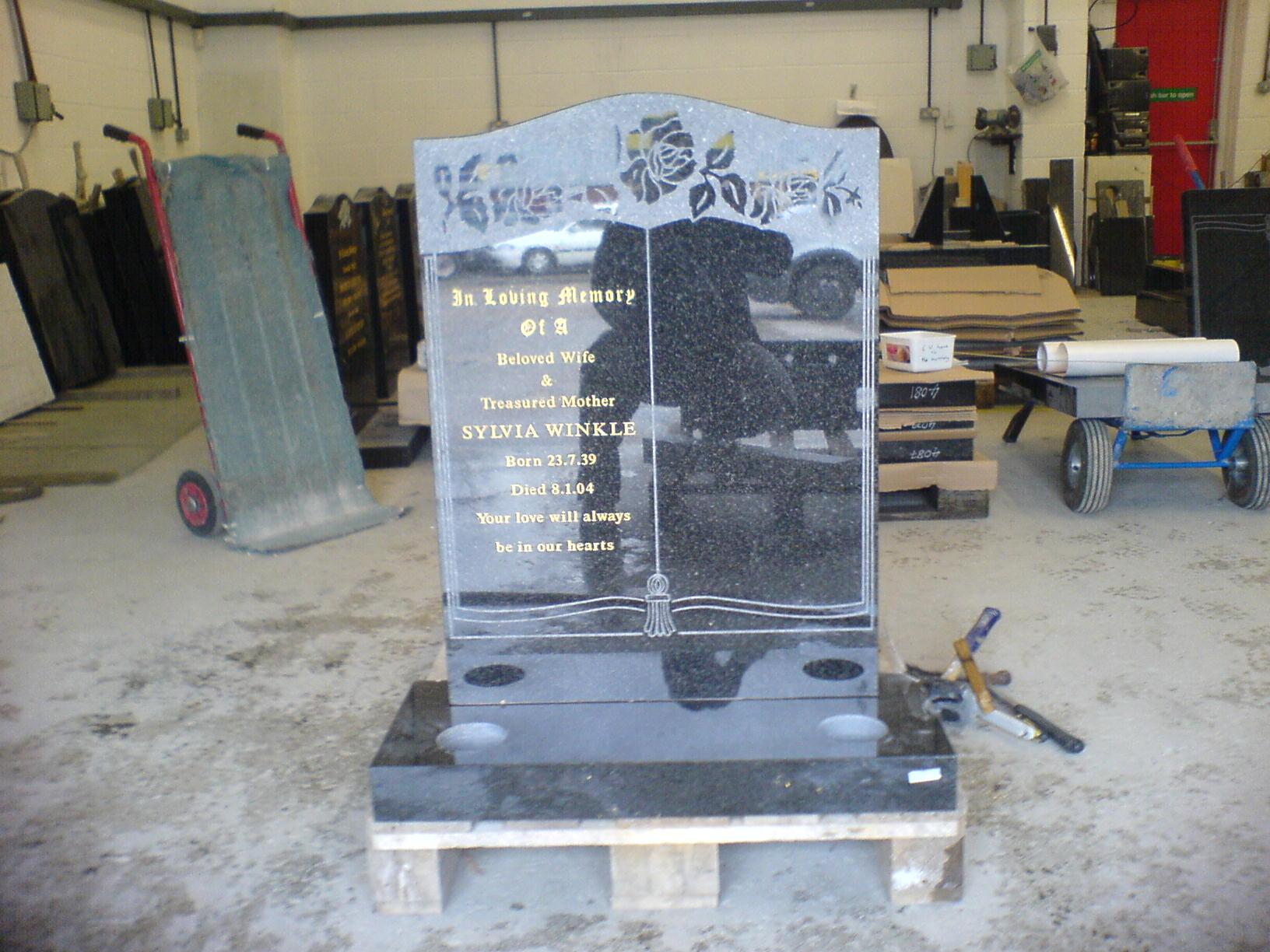 The memorial is now ready to be installed in the cemetery.
Consult our 100's of review and leave your own