Creating A Blastable Stencil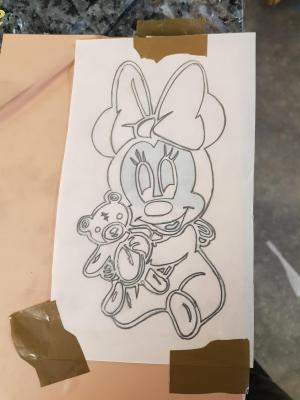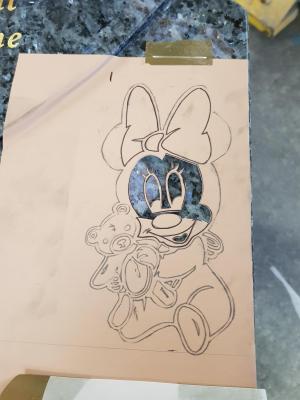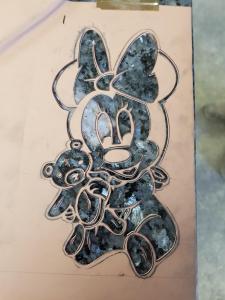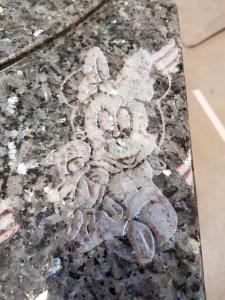 Here we have a couple of designs which require transferring onto a memorial.

We first trace over the printed pictures in soft pencil to get the shape and outline of the chosen design.

Then we reverse the tracing paper and draw over the design again, this gives us a thin layer of pencil to the back of the paper.

Reverse the design again and tape it to the stencil tape of which we are using the Anchor T226 which is a softish pliable rubber stencil, we then trace back over the design again with a soft pencil which transfers pencil onto the rubber stencil.

At this point we can remove & discard the tracing paper, we now have the the design ready to cut out by hand with a craft knife.

We carefully cut out the design and remove the sections that are to be sandblasted, we have to interpret the design in such a way that the sections cut out will make the picture look correct. A picture printed on paper is very different to a picture on stone, pick out the wrong section and the design could look completely different.

After cutting out the design its time to sandblast, this design is blasted to a depth of approximately 3mm

Now we paint the blasted design with enamel based paints and finally coat with a protective glaze which is UV resistant.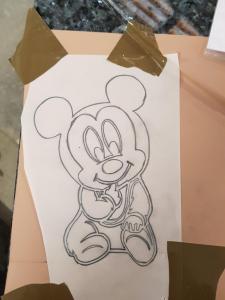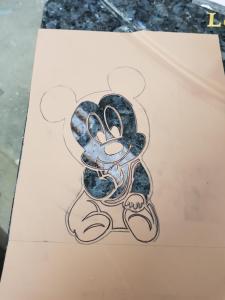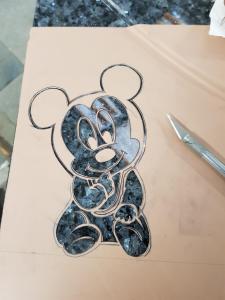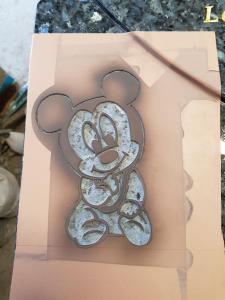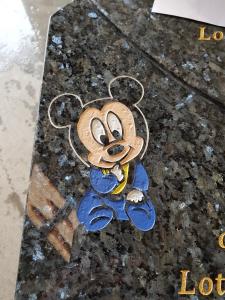 Back to Installations