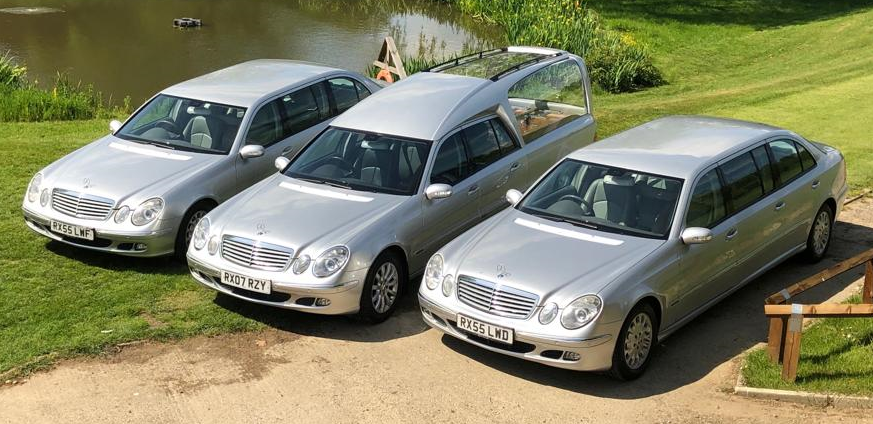 We are now able to hire our Silver Hearse and matching Limousines (2) to Funeral Directors who require additional Fleet. We can hire privately with payment required upfront for this service. We can also provide 
additional bearers and a Funeral Director if required as part of the fleet hire. Our Bearers and Funeral director can be dressed in Striped or plain wear at your request. 

If you require our Hire service for our silver fleet Please get in touch on 0203 455 0305 and we will be happy to help you.